What Wood Stove is Good For an Inglenook Fireplace?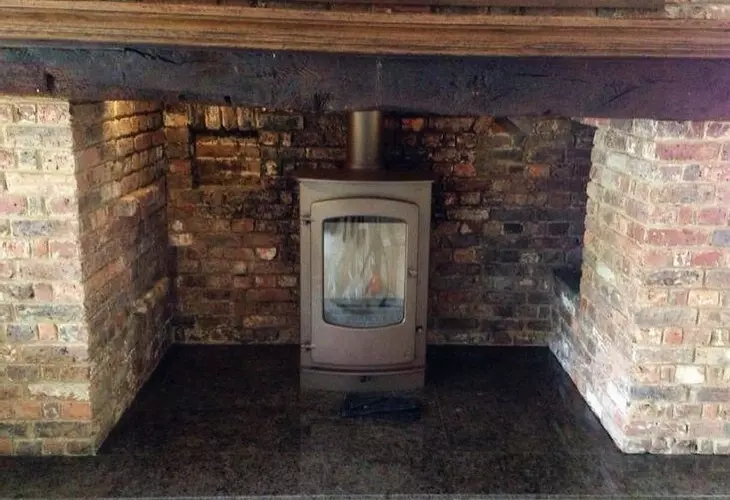 Having the right stove in an inglenook fireplace will make or break the look of a room. So what sort of wood stove should you choose?
Well of course it will depend on the inglenook! Does it have a contemporary feel, or is it traditional? Is it large or small?
Firstly I would suggest that you think of the style of the fireplace and the feel of the room. A modern tall stove is unlikely to work in a small space, and a small woodburner will look lost in an enormous inglenook! So think design and proportions and then go from there.
Now there are an enormous range of woodburners on the market from the stunning Westfire Range to the more traditional Hunter Stoves. And all stoves have their different merits, although if you do want some help with choosing then give us a call or pop down to the showroom. However, here is an example of our most recent installation in an inglenook.
This is the Charnwood Cove 3 in bronze. And you can see how well it works in situ. The size and colour is right and the granite hearth really accentuates the clean lines of the stove. Also despite its neat look this is a highly efficient 12kW multi-fuel stove, which can be left burning over night so that you will be lovely and toasty in the morning! And with Charnwood's superb Cleanburn airwash technology the glass will stay clean giving you a magnificent view of the fire.
So do not be afraid to be bold with your inglenook because you can see how it can be transformed into a stunning focal point with the right stove.
Comments