Why A Woodburner is still the Perfect Addition for Christmas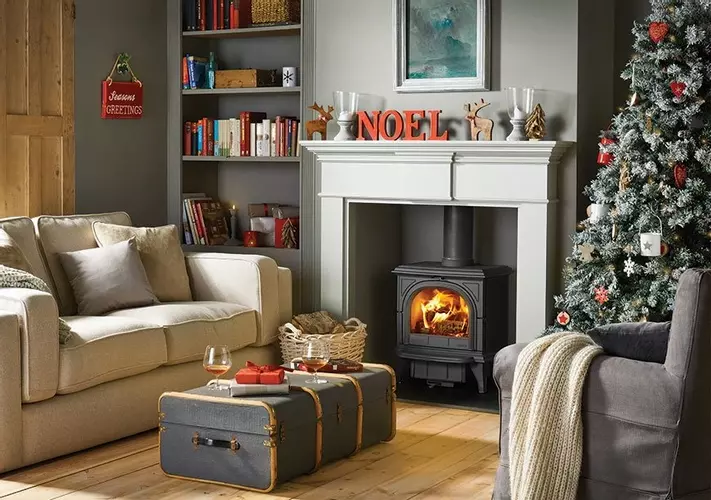 If you are thinking of what to buy yourself for Christmas (and who doesn't buy presents for themselves and put them under the tree?), then why not treat yourself to a woodburner. It is at this time of year that the woodburner really comes into its own, and although realistically the stove won't fit under your tree, it will look perfect either in your inglenook, fireplace, or a room free-standing.
There is nothing more magical than a woodburner at Christmas. With today's woodburners you can experience the stunning view of dancing flames without compromising the heat output. And despite the negative press (blown out of all proportion - read our article here) woodburners are highly efficient as well as being wonderfully aesthetic. With Christmas being such a festive season a welcoming warm room with a glowing fire helps to set the right ambience, and there is nothing quite like opening your presents on Christmas morning to a roaring fire.
With modern technology there is normally a stove that will suit your setting (except if you don't have a chimney, nor can you put in an external flue - then ou might want to consider a gas fire which resembles a woodburner). If you have a more modern home then there are a vast array of free-standing and inset stoves. We particularly like the Chilli Penguin Stoves if you are looking for something free standing, and for an inset stove you might want to consider a Heta Insert, or a Stuv 22.
So if you are looking to buy something that will last this Christmas then the woodburner is the ideal gift that will give years of pleasure and will help to create special memories.
Comments