Chilli Penguins - The Perfect Stove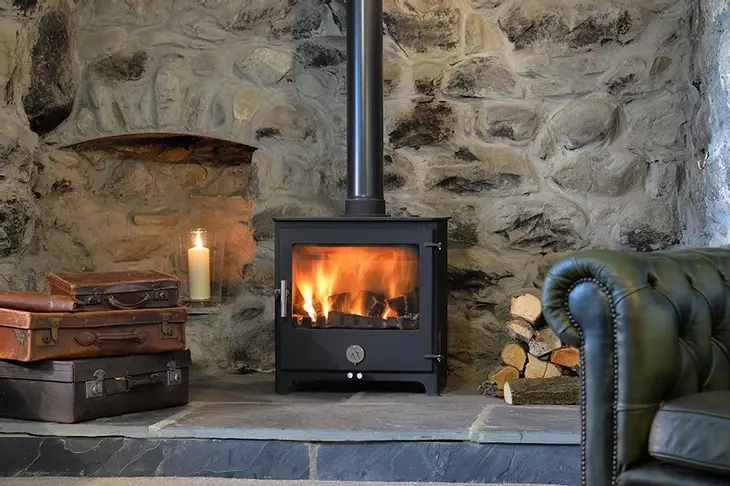 Chilli Penguins is a name that conjures up cold penguins huddled together, or even chilli peppers carved into penguins that festoon the tables of a Mexican restaurant. However, we were pleasantly surprised at Bradley Stoves Sussex when we took delivery of the latest multi-fuel stoves from the only Welsh manufacturer of stoves, Chilli Penguins.
These are a beautiful range of highly efficient wood/multi-fuel stoves that came to being when a family combined their engineering and design backgrounds to create stoves that are practical, beautiful, and highly efficient. Despite the Chilli Penguin stoves being hand crafted they are reasonably priced and highly efficient, which is a bonus when considering which stove to invest in.
Are there different types of Chilli Penguin Stoves?
The Chilli Penguin stoves come in a variety of shapes and sizes and come with similarly quirky names such as "The Chubby Penguin" and "The Hungry Penguin". The name of the company originated from the owner's son's favourite book about a penguin who didn't like the cold, and from humble beginnings back in 2001 the company has grown into a successful business without losing the essence of why they created a stove in the first place.
The smallest of the stoves in the range is The Chilli Billie ( or Stôf Fach Gyda Chalon Fawr in Welsh). This wood stove not only looks good, but is highly practical and designed with camping and the outdoor life in mind. At only 321mm wide (with an optional side shelf), this stove is perfect for a quick brew whilst keeping your cabin, office, or yurt warm. Top loading and coming in six colours The Chilli Billie can produce up to 3kW of heat.
The Short Penguin (Pengwin Bach as it is known in Welsh) is the next stove in The Chilli Penguin range. This is a beautifully constructed stove that naturally has a clean burn and air wash system so that by directing a cushion of air at the glass of the stove the view of the fire remains clear. At 5kW and 81.9% efficiency (72.7% when burning smokeless fuel) this would be a cracking stove for most small spaces and being only 380mm wide would fit into most spaces. The Short Penguin can also be free standing and with a choice of six colours would suit any situation. A plinth can be added too, as can a boiler to change the aesthetics of the stove, and add to its usefulness.
If you're after a stove that does just a little bit more for you then The Eighty Ate "88" Stove (Pengwin Wyth Deg Wyth in Welsh) is for you! It's a 8kW stove with an oven that can be used for cooking, brewing up, storing logs, and general enjoyment. Cleverly included in the design of this stove are side convection panels to allow the heat to circulate round the room. There is also an oven included at the top of the stove that is perfect for baking or cooking small casseroles. The top of the stove has the option of adding in a stainless steel top plate and of course the product comes in a choice of six durable, and heat-resistant colours.
Why choose a Chilli Penguin Stove?
Chilli Penguin stoves are not mass produced so they are crafted with care and excellence. They come with a 7 year guarantee and are exceptionally efficient. The Chilli Penguin stoves are also very reasonably priced and have a stove for every situation. The fact that you can use them for cooking as well as heating a room with several models shows the thought that has gone into creating the stoves. And although not the cheapest stove on the market they are superbly manufactured (as you would expect from a British made product) and will last year on year.
If you have any questions or want to know more about The Chilli Penguin range please visit our showroom or give us a call.
Comments