Should I Invest In A Woodburner? Or Is a Gas Stove Better?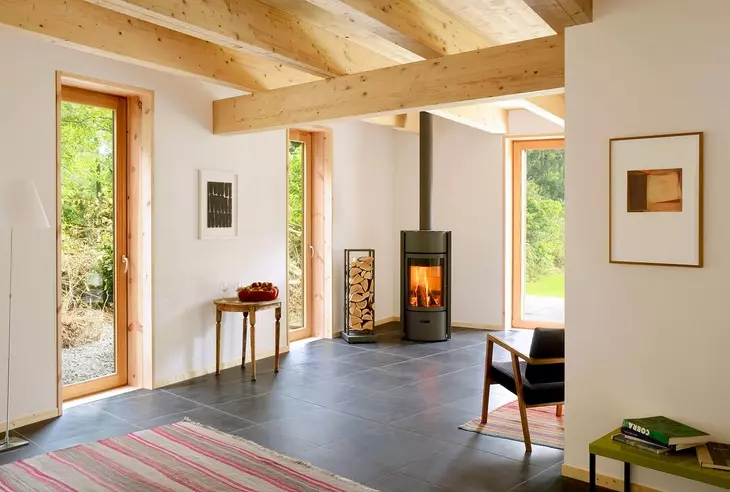 "Should I invest in a woodburner or is a gas stove better?", is a question that we are asked at Bradley Stoves Sussex from time to time. With all the negative press that wood stoves courtesy of Sadiq Khan it is not surprising that you might be hesitating about buying a wood stove, despite all the advantages that they bring, and the Mayor of London's office back tracking on what they said.
So how can a woodburner benefit you?
Cut costs of fuel bills
Well one of the reasons that their popularity has grown is economics. A wood stove can be a way in which you can cut your fuel bills considerably. At Bradley Stoves we regularly install stoves that not only provide hot water, but also run the heating. And today's woodburners are incredibly efficient, with manufacturers creating stoves over 78% efficient which means that you get more heat output for your fuel input. They can not only reduce your gas or oil bills, but would decrease your spend on logs if you replaced an open fire with one.
Increase saleability of your home
A wood stove can add saleability to your home. This is because today's wood stoves are simply stunning. From the Stûv 30 to the Charnwood Country 4 there will be a woodburner to suit your home. Not only will you be delighted with the installation, but the stove will create a very strong focal point that will impress visitors, and if you are selling potential buyers.
Add value to your home
It is thought that adding a wood stove can add value to a home. A London-based eastate agent said that spending just £3000 to install a modern woodburner can add up to £10,000 on the value of a property. That means that buying a stove is a worthwhile investment as it is something that will earn you money in the long run.
What about a gas stove?
Well when it comes to aesthetics there are new gas stoves available that resemble the woodburner, but with none of the mess. You'll still get a realistic flame, logs that look real, and that beautiful glow that is the real signature of a wood stove. There are some stunning gas stoves available today. Forget the ugly stoves of the 70's and 80's, gas stoves have evolved. One of our best sellers is the Stûv B-fire 120 gas stove that is simply stunning and looks superb wherever it is installed. And for a more traditional look the Dovre 425 gas stove looks identical to its wood counterpart, but can be fitted in spaces where a wood stove can't.
Gas stoves are slightly more efficient than woodburners, but natural gas is a little more expensive than wood. However, the heat is instant and constant, and you don't need to be constantly replenishing the fuel, so in many respects gas stoves are a less work than the log burner. Gas fires are also generally very low in maintenance. All you need is for it to be fitted properly and then an annual service to maintain your fire's efficiency and safety.
The gas stove can also be installed in properties where it is not possible to have a woodburner. This is another distinct advantage as the stove looks like an authentic woodburner, but isn't. However, gas is still expensive and a log burner can cut fuel costs dramatically, especially if you find a supply of reasonably priced seasoned wood. And of course with a gas fire you won't get the authentic smell of a woodburner, nor real flames, nor the sound of logs falling and occasionally cracking, but neither will you have to empty the ash, nor have your chimney swept regularly.
Conclusion
So whether you have a woodburner or a gas stove will come down to what type of property you have, whether you have somewhere to source logs and store them, and whether you are traditionalist who wants not just the ambience of a woodburner, but also the smell. My best advice is to pop into Bradley Stoves Sussex showroom and look at our different stoves and see which you prefer.
Comments