Stuv P-10 Pellet Stove Combines Economy with Style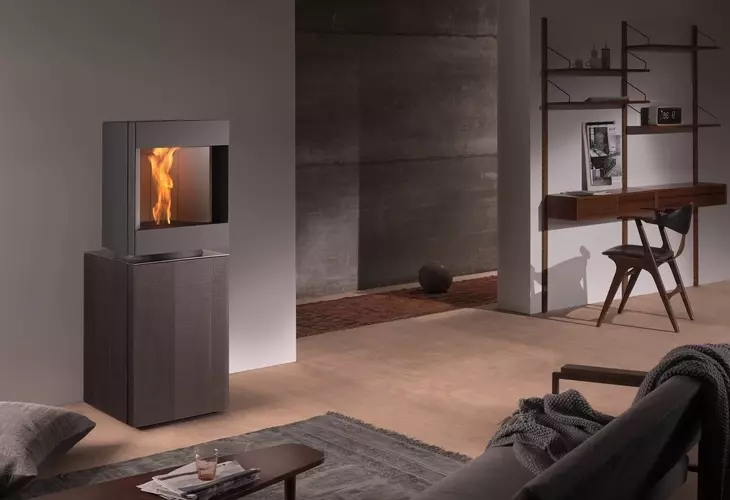 If you're looking for a stunning stove that not only looks good, but is over 90% efficient then the Stuv P-10 Pellet Stove is the answer. Pellet stoves are cheap to run, but often lack the style that is found with a woodburner.
With its clean lines and hidden technology this stove would suit most contemporary settings. And with a hopper that can hold up to 15kg of pellets you're looking at up to 30 hours of heating if used at minimum power.
"It's a fabulous stove," said Steve O'Reilly, owner of Bradley Stoves, Sussex. "We have seen a real increase in interest in pellet stoves because they are so incredibly economical. And the Stuv P-10 Pellet Stove is no exception, particularly as it runs silently making it an ideal addition to any home."
This state of the art pellet stove really is at the cutting edge when it comes to design. The stove has a pivoting head so that not only can the heat be directed precisely where you want it to go, but the view of the fire can also be determined. The Stuv P-10 also comes with a range of options when it comes to bases from wooden ones in either dark oak, or bleached oak, or stunning steel or even one that can be customised to match your interior.
The Stuv P-10 Pellet Stove also comes with a remote control enabling you to adjust the power and temperature of the stove in immediate or programmed mode. You can also control the stove via an app, which can be downloaded free of charge. With a heat output of between 2.5 and 8kW this stove will keep you toasty all winter.
Our exciting range of Stuv P-10 Pellet stoves can be viewed here, or alternatively call in to Bradley Stoves and see the stove in action.
Comments