Charnwood C-Range Stoves on Offer from Only £575.40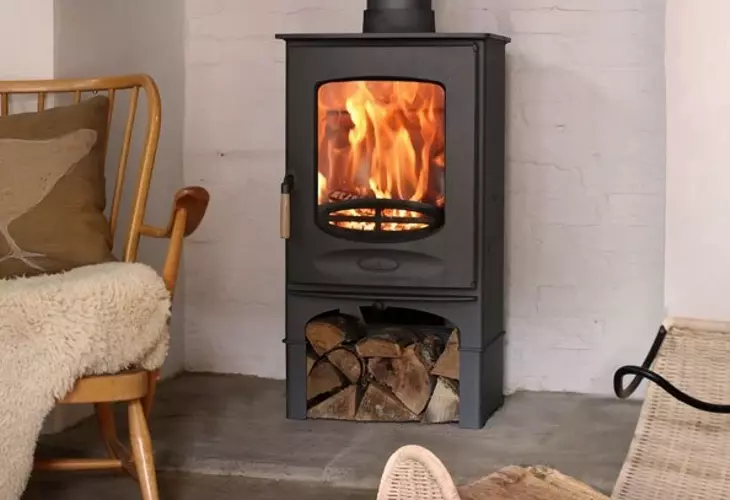 Charnwood Stoves have been manufactured in the UK by A J Wells & Sons Ltd since 1972. With an engineering background Charnwood Stoves have always been at the forefront of new technology and excellence, and remain so with their innovative approach to improving air quality. With a European directive requiring stoves to lower emissions by 2022 Charnwood have already introduced new ranges of woodburners to meet the stringent conditions.
As an approved dealer for Charnwood Stoves we are stocking the new Ecodesign stoves in our showroom. To make way for these new woodburners we have a number of C-range stoves on offer.
The Charnwood C-range stoves that we have on offer in our showroom are all brand new. Unfired, and in mint condition, they are already highly efficient and DEFRA approved. However, we only have one stove of the following available at these prices:
All these stoves come with the option of a stand, multifuel conversion kit, and heat shield. And with cleanburn airwash technology there will be a stunning view of the fire.
The C-Four is a beautiful gunmetal stove that outputs 4.8kW of heat, and will suit a smaller room. Stunning to look at this stove is only 416mm wide and is 78.3% efficient.
The C-Five is a stunning black stove that outputs 5kW of heat, and is 75.7% efficient being DEFRA approved.
The C-Six is a brand new bronze stove that has an average heat output of 6.7kW and is 81.9% efficient.
Our one off almond C-seven stove has a heat range of 6-8kW and is 76.9% efficient.
And finally the brand new black Charnwood C-Eight has an output of 8.3kW, is 78% efficient and would suit a larger room.
All stoves are DEFRA approved, and are now at bargain prices here at Bradley Stoves Sussex.
Comments