Making Wood Stoves Greener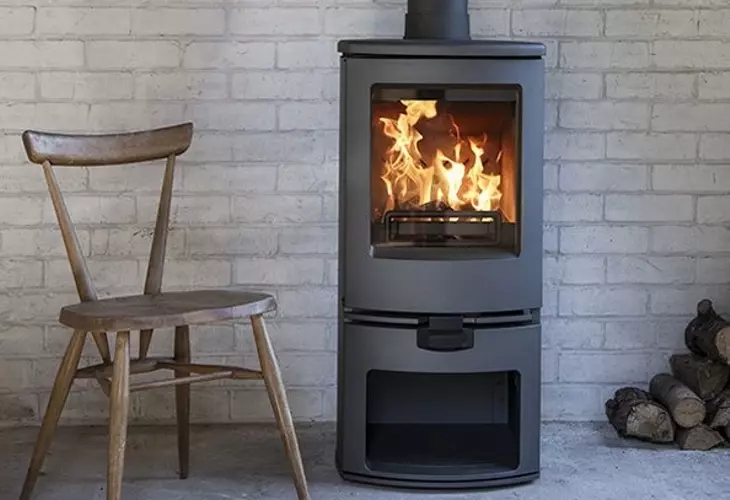 Wood stoves have got a bad press this winter. With the benefit of lower fuel bills encouraging home owners to install woodburners, there are now thought to be over a million stoves in homes in the United Kingdom. And yet the rise in wood stoves has been associated with a rise in pollution.
In January this year King's College London's Traffic and Health project attributed the rise in pollution in London to not only the weather conditions and traffic, but also to wood burning. Whether this was wood being burnt on open fires or stoves was not clear, but there has been warnings amongst the academic world that woodburners can increase the particulate pollution of outdoor air.
Not wanting to affect the health of our children is paramount in not only the government's thinking, but most responsible home owners, and of course businesses. So should we abandon woodburners altogether, or consider what stoves are the best for the environment?
Should all woodburning stoves be abandoned?
We've known for a while that woodburning stoves are more cost effective than open fires, and that they add value to your property, but often what is not considered is the efficiency of a stove when the decision to buy one is made. The wood stove industry's trade body SIA (Stove Industry Alliance) has shown that "modern clean burning stoves reduce particulate emissions by 90% compared to an open fire and 80-84% compared to an old stove." So burning dry seasoned wood on a modern woodburner that has been correctly installed is not a problem.
The only stoves that should be considered to be "environmentally unfriendly" are those that are older and do not have clean burn technology. If you have one of those perhaps it is time to think about changing it when funds allow.
Where do I find out about which woodburner I need?
Interestingly the SIA are insistent that because wood stoves are such technical items that they should only be bought from a company that has HETAS approved engineers, and understands the complexity of how a stove should be installed.
Online sales are discouraged unless the firm that is being bought from offers after care with the stove. So even though a stove can be found at a low price on the internet buying from ebay or an online stove supermarket may not be the best option because of lack of peace of mind. Even having your local builder install your stove may not guarantee that it is put in safely, which might have dire circumstances for you.
Is there legislation to help make stoves greener?
The EU have an energy efficiency objective for 2020. And despite Brexit the Department for Environment, Food and Rural Affairs (DEFRA) are using this standard to reduce emissions from wood stoves. So by 2022 there will be a requirement to reduce emissions of CO2, NOx and CO. SIA have embraced this proposed legislation and are requiring its manufacturer members to implement the changes ahead of the set date of 2022.
What can we expect?
The primary manufacturers of stoves will only making stoves that meet the EcoDesign Directive's criteria.
Stoves will have a SIA Eco-design ready stamp on them to identify their compliance.
HETAS will oversee the introduction of the new requirements.
Are there any stoves that already meet these requirements?
Charnwood stoves have a number of Ecodesign ready stoves and are marked with the "Ecodesign emblem". Based in the Isle of Wight, and owned by AJ Wells and Sons, the company has embraced the eco-design requirements wanting to produce highly efficient and environmentally friendly stoves that incorporate both traditional and contemporary designs.
Some of Charnwood's Ecodesign stoves include the following:
Arc - This is a contemporary stove that has a heat output of 5kW and includes an innovative combustion system that ensures very high efficiency. Designed for tight spaces this stove would transform any room.
Bay 5 VL Stove - A beautiful inset stove that has a heat output range of 2 - 7kW, and an average output of 5kW. Again highly efficient and with an improved flame picture, this stove would suit any setting.
With a new generation of stoves being brought to the market home owners will be able to enjoy the economic and aesthetic benefits that comes with a woodburner without having the guilt of affecting the future generation's health.
Comments