Kamado Joe Junior Awarded BBQ of the Year by Telegraph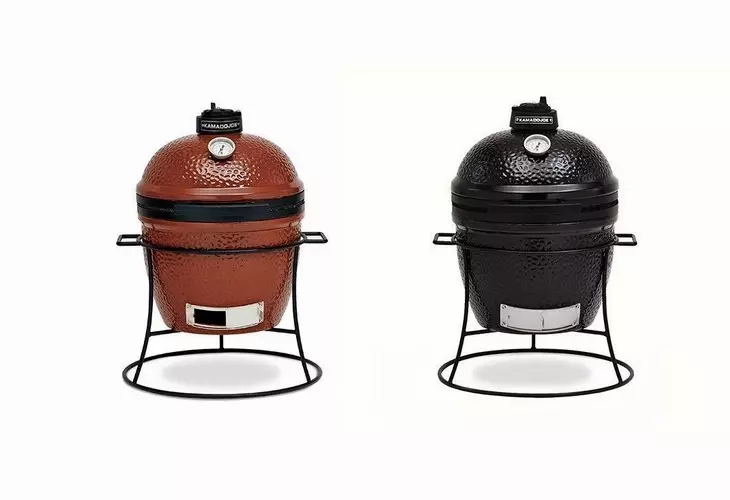 At Bradley Stoves we've always loved the Kamado Joe Junior BBQ. Not just because of the way that it cooks wonderfully, but also because it is superb value for money. However, we were pleased that Xanthe Clay for The Telegraph agreed.
Why was the Kamado Joe Junior so popular?
Well it is in the same market as the Big Green Egg MiniMax, but is cheaper and just as versatile. Not only will the Joe Junior cope with the everyday demands of a BBQ, but it is perfect for slow cooking, smoking, mixed cooking, and even roasting. If you want delicious tender food (that quite honestly is not something that one often associates with food cooked on a BBQ) then the Junior is the answer.
The Joe Junior is ready to cook with in around quarter of an hour, which is just about the right amount of time to grab a beer or glass of wine! Being made from ceramics heat is retained and the temperature can be controlled precisely giving you flexibility as you cook. The grill is easy to access because of its hinged lid and with its split heat deflector cooking really is easy.
Is it an all season BBQ?
The Kamado Joe Junior is ideal for all seasons. And that is why this BBQ is such good value for money. At only £378 the BBQ will let you cook fantastic meals in spring, summer, and autumn. We do know of foodies who cook in the winter because the Joe Junior takes so little time to heat up and gives spectacular results, even if you use the firebox separator to cook on half the grill.
So why not follow the advice of The Telegraph and invest in a Kamado Joe Junior
Comments