Hunting out the Hunters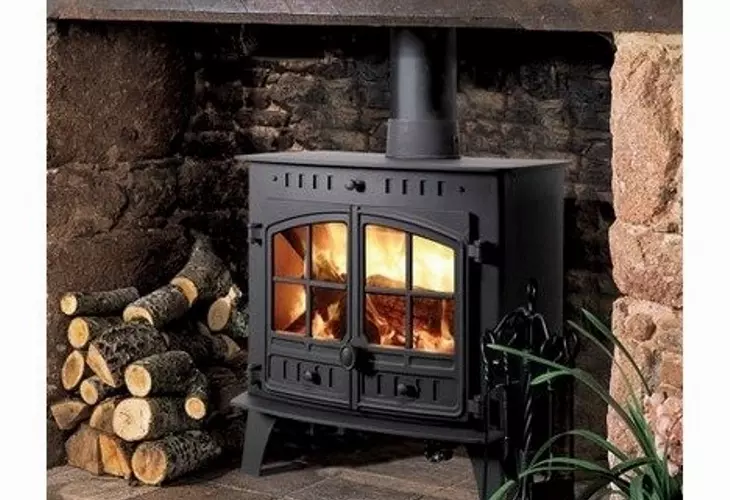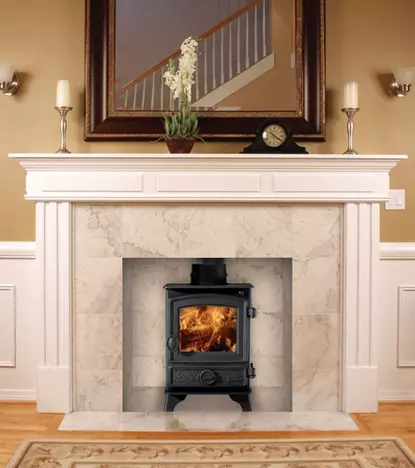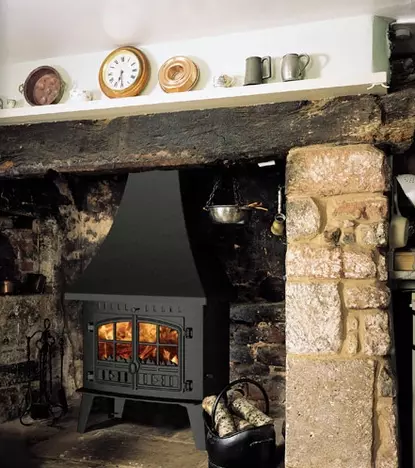 This week at Bradley Stoves Sussex, we're leaving our tour of modern finishes and contemporary styles to track down the very best in traditional wood burning stoves. The Hunter range is all that we were looking for.
The Hunter Herald 80B Central Heating Stove
For a central heating stove, the Hunter Herald 80B is truly astonishing. This stove combines classic style with Tripleburn technology to give you ambiance in the living room, whilst working efficiently and effectively to warm your water. And the Herald 80B is very good at heating water; Hunter say it can heat an entire home and 15 radiators. Not too surprising when you consider the whopping 16kw output the Herald 80B has to offer.
The Herald 80B is one of many central heating stoves in the Hunter range, and as with other models, there are the added extra options of a multi fuel kit and different canopy styles. One very useful extra to consider is the thermostat pack at just £156. The Herald 80B is one of the largest and most powerful stoves from Hunter and comes in at £1,798.80.
The Hunter Hawk 4 Wood Stove
Back down to the smaller end of the scale we have the Hunter Hawk 4 wood stove. If you think traditional stoves can have none of the mod-cons, think again. The Hunter Hawk boasts clean-burn technology, wipe-free glass and even cool-touch handles - which we think is a very neat idea.
Sure the Hawk 4 doesn't have the gravitas of the Herald 80B, but for a smaller stove the Hawk is kinda cute. Let's face it, anything less than 35cm across and barely over 50cm tall that can output 4-4.5kw is impressive to say the least. At £699, it seems a bargain. Compact, but brilliant.
The Hunter Inglenook High Output Stove
Like all Hunters, the Inglenook does what it says on the tin - this is a high-output stove to knock the socks off most wood burners at up to 20kw. Don't worry if you don't want all that heat all the time, the Inglenook can of course output lower at something more like standard wood burner at about 9kw. But in winter if those socks need to be warm, there's heat here when you need it. And the Inglenook High Output model comes in at only £1548.
All of these stoves have a beautiful traditional feel and make ideal centrepieces in any room. Whether you want a large stove to heat your house, a small stove to snuggle up to, or a stove to keep you warm whatever the weather, hunt no further.
Comments