Kamado Joe BBQs now in stock!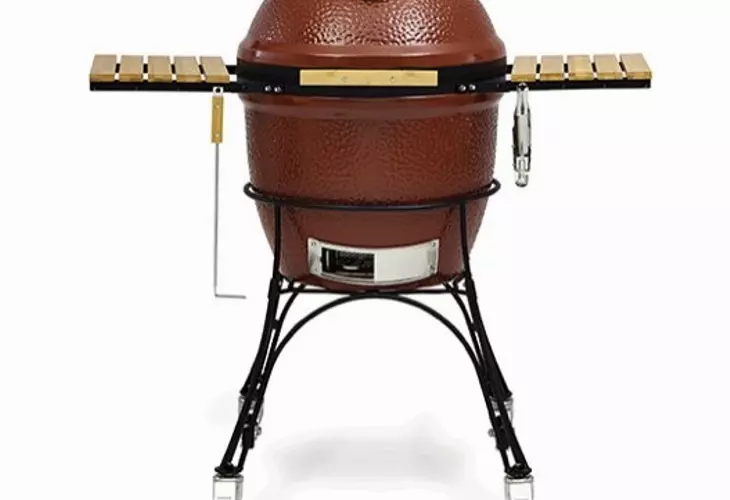 The Kamado Joe BBQ is possibly the ultimate BBQ on the market. If you love the taste of food cooked on charcoal or wood, and you BBQ regularly then there will be a Kamado Joe barbecue for you.
The Kamado Joe is an extremely versatile ceramic grill. Not only will you be able to cook the traditional BBQ fare, but you will be amazed at the taste of slow cooked chicken and pork. Cooking meat with the Kamado will make it succulent and moist and it will literally fall off the bone. Fish tastes delicious too, as do pizzas, and you can even cook dishes like lasagne and pies!
Cooking with lumpwood charcoal obviously is different from using gas as you do not have the immediacy of the heat. But the taste from charcoal cooked food far surpasses that of gas and you will be able to master the heat with ease via the daisy wheel and the bottom vent. Hot and cold smoking food can also be achieved with the Kamado Joe and you can influence the taste of the food by the woodchips that you use. Imagine the taste of smoked salmon cooked on your very own barbecue!
The guys at Kamado Joe have also thought of everything from split level grills, which enable different heat zones, to different cooking surfaces designed specifically with certain foods in mind. And the grills are built to work in winter as well, so that you could even be eating food from your BBQ all winter!
So why not check out the Kamado Joe at Bradley Stoves Sussex and enjoy al fresco dining at its very best?
Comments