Perfect Pizza in 5 Minuti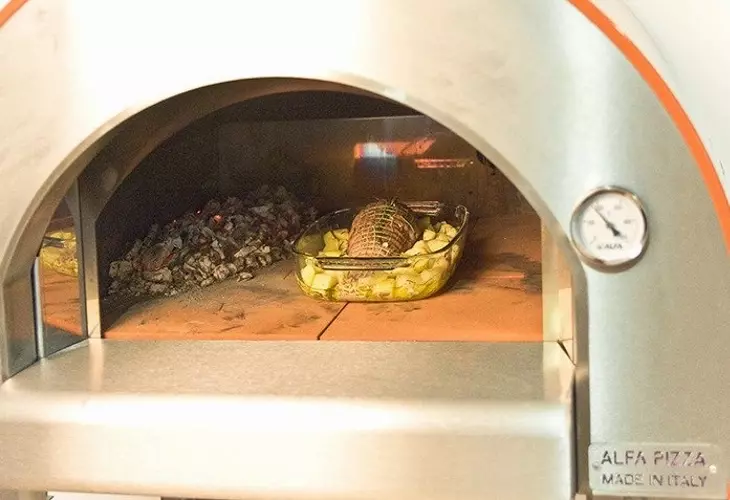 I have to admit, when I think of eating pizza for dinner I'm the type to whack a frozen pizza under the grill. With the Alfa Forno 5 Minuti Pizza Oven I found on Bradley Stoves Sussex, my world has changed. Sure pizza should be quick, easy, simple, even elegant. But why settle for rehydrated stodginess when you can have real, crispy oven baked pizza? In your garden?
Farfetched? Far from it. The Alfa Forno 5 Minuti Pizza Oven is perfect for parties, oven cooking and well, pizza. Proper, traditional oven baked pizza and at up to 50 pizzas baked an hour, even the hungriest of guests will be happy guests. When the guests are gone, you can even cook some bread in the oven while it cools down!
Wait, you say. How long does it take to get going? Just 5 minutes. True to its name, the Alfa 5 Minuti reaches an incredible 300+°C in 5 minutes. It's not even particularly bulky or heavy for a wood burner at a meagre 100kg, making it fairly portable (it'll even fit in a lift or in the car), but don't worry it also has wheels to find that optimum position on the balcony. There's even a handy shelf for storing wood so you can even look the part while you cook.
All in all, the Alfa Forno 5 Minuti is my kind of pizza oven. It's light, sleek and practical design means it's not a headache to get outdoors, and a pleasure to use once it's there. Quick, easy, simple and all with a touch of elegance. And at only £1980 it will revolutionise your cooking experiences!
Comments