Westfire Uniq 21 Wall Hung Fire Looks Stunning in Situ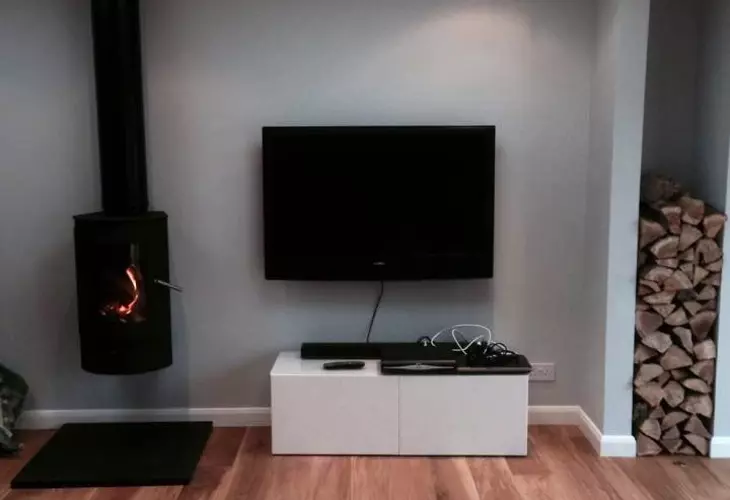 This Westfire Unique 21 Wall Hung stove was fitted by us this week. We put in a slate hearth and fitted a twin wall flue up through roof. To ensure the balance of the room the log store was built on the right hand of the fire so that the TV would remain the focal point. However, the Westfire looks so beautiful that the room has been given a real lift and looks stunning.

At Bradley Stoves we don't just sell stoves online and at our showroom, but we work with our customers to ensure that the stove that they buy from us makes their house a home. It is important that we provide not only a professional service, but if necessary we can use our design experience to determine how best a fire will work in a home. Obviously we will suggest the best stove for the size of room and needs, but we are also very aware that a woodburner is a transforming feature, and if not sited correctly can upset the balance of a living space. We will always give advice if needed on what looks best where, and whether a new chimney breast, or an oak mantelpiece would help to enhance the aesthetics of the stove.

So why not enjoy the benefits of a wood stove and browse our shop and treat yourself this winter?

Comments