Does a brickwork fireplace work with a wood stove?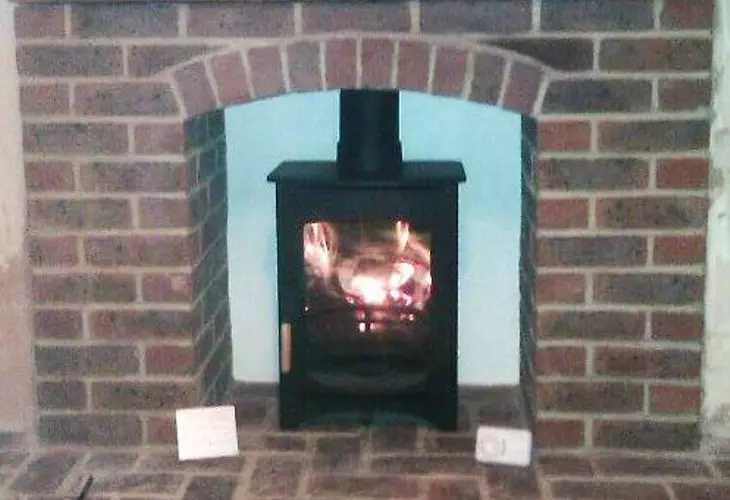 At Bradley Stoves we think that brickwork shows off a wood stove really well, and many of our customers agree. During the past couple of months we have been busy building brick fireplaces for our quite a few of our clients and installing a variety of woodburners within them.
This Charnwood C-four was installed recently by us. The customer designed the fireplace and chose the bricks and our bricky Andy Rose did a wonderful job. We lined the chimney with a class one liner, and put in a made to measure on site closure plate, finishing with a rain cap bird guard.

Having a brick fireplace is a real statement, and provides an excellent surround for a woodburner. We can work with you to ensure that you have the fireplace that you want and of course we will help you to choose the woodburner that is right for your home. If you look round our website you will see a large selection of stoves, and if you come to our showroom in Slinfold, near Horsham, you will be able to get a feel for what a stove looks like and we can give you advice and help in choosing a stove.

So if you have been wondering if brick goes with a wood stove then hopefully we've answered your question.

Comments