Can I fit a wood stove if my fireplace is too small?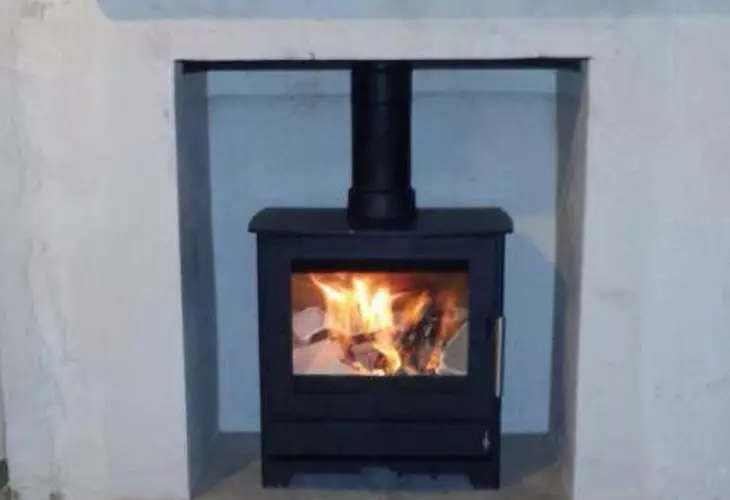 Well this is a question that we are often asked at Bradley Stoves Sussex. And to be honest we would need to have a look at your fireplace before we make a decision. However, this is a Heta 45 Inspire woodburner that we installed yesterday and our customers had exactly that same predicament. Fortunately we were able to open up the fireplace to make sure that it could house the Inspire stove and then we rendered and plastered the inside of the fireplace. Once this had been completed we fitted a new Indian stone hearth and floating mantle.
The chimney had to be lined and supported, and we also fitted a bird guard rain cap, a site closure plate, and the connecting flue to the stove. We smoke tested the chimney and we demonstrated how the stove works. The Heta Inspire is a great multifuel stove that has excellent control, and provides a superb view of the fire. With its clean lines and beautiful styling the Inspire will suit most fireplaces or freestanding fits.
At Bradley Stoves we are always open to helping our customers find solutions for fitting a wood stove. Sometimes these can be challenging, but with over 30 years experience in the woodburner business we are usually able to come up with an answer that not only will look good, but is the most cost effective solution.

Comments