Charnwood C-Four Stove Suits Any Space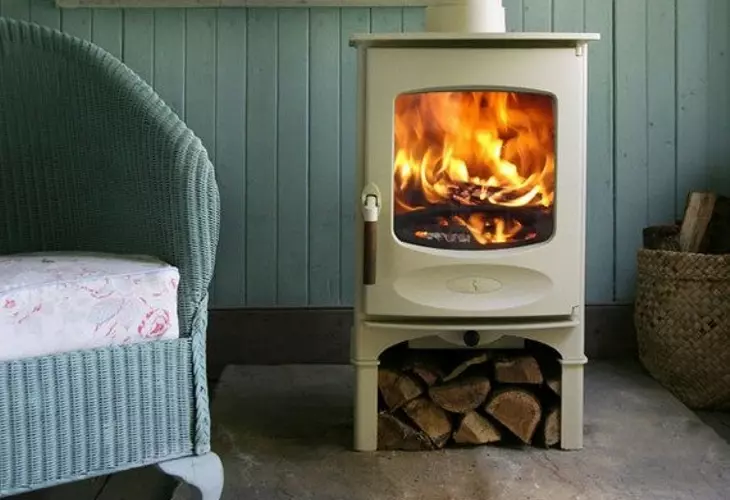 The Charnwood C-Four stove is a very versatile stove. Small, but beautifully formed it can give off 4.9kW of heat as well as be used to heat water or even run a radiator. Its beauty comes from its classic simplicity. Charnwood are experts in producing stunning stoves that engender a warm cosy feeling even when they are not alight!
This week we had the pleasure of installing a C-Four in a bedroom. We initially fitted fireboard to the inside of the fireplace to make it heat resistant and then we laid a new Indian stone hearth. Interestingly this job took just a little longer than normal as we found that the flue had been removed and we had to remove timbers and slate from the internal flue before we could ensure that the stove was safe to use.
We always like the challenge of finding solutions for our customers because it makes our job interesting. Often what looks like a simple job doesn't turn out to be the case, but it is always a pleasure to work with our clients to ensure that they are given the best installment possible. We will also always advise on the right stove for a room. Part of our job is to help our customers to find the right stove for their home. Whether this is an inset stove or something far more traditional we are able to assess an area and come up with what will work best. And our teams are experts in adapting areas to make a stove look good. Some rooms need a mantlepiece, or a larger opening for the stove, and of course we can help with that. We are also happy to work with builders to find the best way forward.
With gas prices rising rapidly now is the ideal time to consider a woodburner or multifuel stove. All our stoves are highly efficient and are far more effective at producing heat than an open fire. And if you have a wood stove they do not need so much care as you can burn on an ash pile for several days.
For more information why not pop into our showroom near Horsham, West Sussex and see how we can help you.
Comments