Woodburner Presents: The Ash Vacuum Cleaner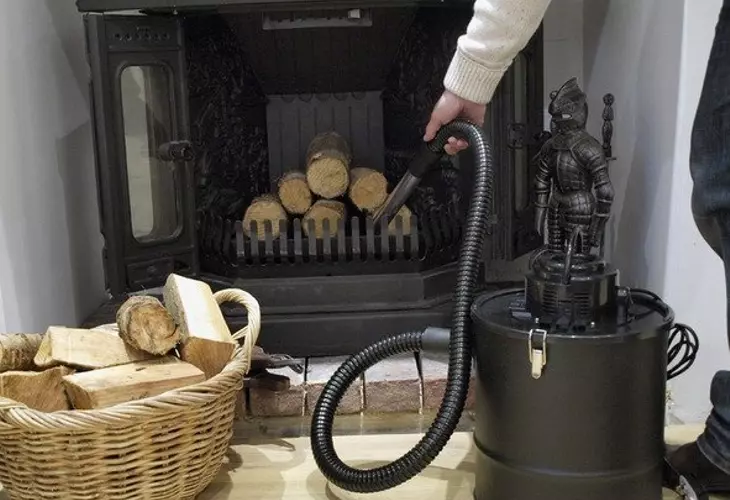 Whether you're looking for a woodburner enthusiast or a first time stove owner, at Bradley Stoves Sussex we've sorted through the niftiest gadgets and accessories to find the best gifts this Christmas. This week we present the Bradley Stoves Ash Vacuum Cleaner.
One of the most fiddly parts of having a woodburner is emptying the ash from the bottom of the grate, something your wood burning friend will know all too well. We can't say that a dust-pan and brush can compete at most cleaning compared to a vacuum cleaner, but what do you do if your normal vacuum cleaner isn't made for handling ultra-fine and potentially warm ash from a wood burner?
With the Ash Vacuum Cleaner, removing warm or cold ash can be done quickly, cleanly and safely. It's worth noting that, although the cleaner comes with a fire retardant primary filter, we do mean warm ash only and not burning ash! (A simmering glow has a lovely ambiance, it's the lukewarm and cold stuff that needs tidying up.)
There's also no need to take the lid off when you're cleaning thanks to the cleaning rod and pliable filters. The appliance operates at a standard 230V and holds 20 litres of ash and is available for just £90.00.
No more hazarding your house and hoover by using a regular vacuum cleaner, or spending ages feeling like Cinderella sweeping the hearth. Invest in an Ash Vacuum Cleaner and emptying the grate could even be fun.
To find more presents for woodburner lovers, browse our latest gift ideas and fireside accessories.
Comments