Eco-Ideal Stoves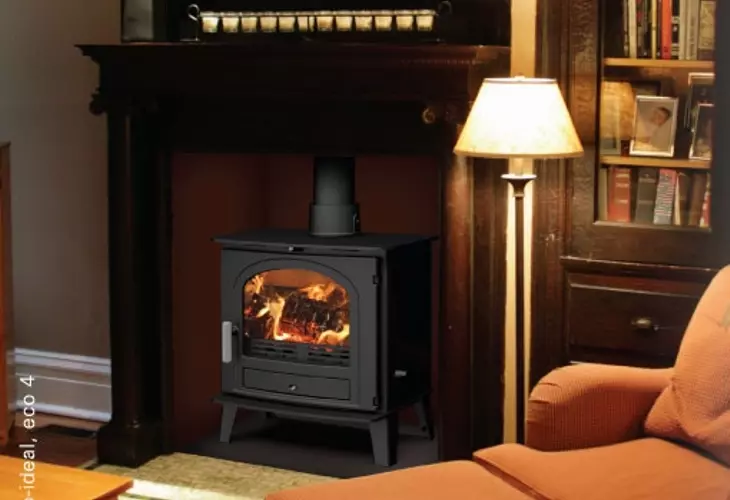 Compact, clean and green: Bradley Stoves Sussex offers a wide range of eco-friendly stoves, and where better to start than the Eco-Ideal models. The name says it all really…
Hunter Stoves have some great chunky models out there with huge outputs and boiler feeds, but what do you do if you don't have room for an Ingelnook or an 80B?
The Eco Ideal range are specially designed for to fit in where other stoves won't - for style as well as sizing. The Eco 1 is the smallest woodburner at just 363mm deep, making it a perfect fit for a slimmer alcove, but this little stove will still heat a room with 4.9kW. The arched viewing panel gives this stove a traditional feel without being too fussy, so you won't need vintage brickwork to make it fit in either. (Though if you do have said brickwork, a wood burning stove would obviously be beautiful.)
Finally, (to get to the eco part), all Eco Ideal stoves are DEFRA approved for use in smokeless areas where most of us live, and at least 73% efficient. The Eco 1 is just £799 on Bradley Stoves Sussex, but the rest of the family are still to come, so let's take a look.
The Eco 4 is a bit bigger than the Eco 1 at 346mm deep, but it's still an ideal stove for a narrow hearth. The front window, however, is about 100mm wider, allowing you a stunning panoramic view of the flames for a similarly slimline depth. Like all Eco woodburners, the Cleanburn technology that Hunter have lovingly put into so many of their models ensures efficiency and naturally the glass is air-washed to make the most of that window.
The Eco 4 isn't simply efficient, it's green too. The mean CO2 emissions for the Eco 4 at 13% O2 are only 0.16%. We think this is proof of a woodburner that is truly eco-friendly. The Eco 4 is available for £929.
The largest stove in the Eco Ideal range, the Eco 6 offers a hefty 6.5kW, with all the efficiency and ultra-low carbon emissions of the Eco 4. The Cleanburn technology on this model is backed up with a Tripleburn system to maximise performance. The more powerful Eco 6 will heat a medium sized room with ease, and the even larger front panel will transform any hearth into a wonderfully warm focal point. The Eco 6 is online now at just £1049.
So to summarise, the Eco stoves are ideal for their startlingly low carbon emissions and expertly designed features, but pack a punch with surprisingly powerful outputs in slimline bodies.
To find other DEFRA approved stoves and slimline woodburners, why not search for more woodburners on Bradley Stoves Sussex?
Comments