5 Reasons to Buy a Woodburner!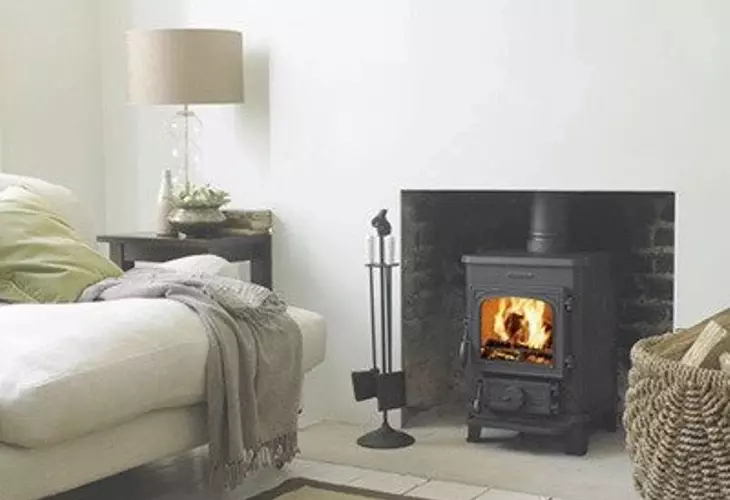 As the temperature drops and autumn slips away it is the ideal time to invest in a woodburner. You might be wondering why as it can be a significant investment. Here are 5 reasons why we think that it is an excellent idea:
1. You will cut your fuel bills significantly
A woodburner can cut your energy bills by a third. Our gas consumption at home dropped by this much once our Woodwarm Fireview stove with boiler was installed. The stove heats the water in our hot water tank, which in turn runs our underfloor heating. The savings made paid for the stove and the installation in about 3 years and so now we are enjoying the benefits of lower gas bills.
2. A woodburner transforms a home
Installing a wood stove transforms a room, and in turn a home. There is nothing quite like walking into a room and feeling the warmth radiating from the wood stove whilst being mesmerised by the dancing flames in the fire. Cold evenings will never be the same again and you will begin to look forward to the cooler evenings as you know that you'll be able to light your stove and enjoy hours sitting round it.
At Bradley Stoves we have a large range of wood stoves with varying heat outputs which will suit any type of room, so use our heat calculator to work out what size stove you need and then browse our range of woodburners.
3. A woodburner will add value to your home
Prime Purchase estate agents have noted that installing a woodburner can add up to 5 per cent on the value of your home. This is because it has now become a "must have" for many home buyers, and certainly woodburners are easier to maintain and with modern technology keeping the glass clean, give a perfect view of the fire.
4. A woodburner is reliable
If you remember the power cuts at Christmas 2013 you will realise the importance of having an independent heat source. And if your boiler breaks then you really are stuck until the Corgi gas man can visit, and even then often you are waiting for parts. Last Christmas we suffered a power cut on Christmas eve' at home. Despite the cold we were toasty because our wood stove came into its own. It heated up the downstairs wonderfully, provided hot water, and gave us a chance to be a family, which is a rare thing these days!
5. A modern woodburner is eco-friendly
The modern woodburners that we sell at Bradley Stoves Sussex are highly efficient. And with some effort you can be incredibly environmentally friendly when it comes to the logs that you burn. For example, you could come to an arrangement with a tree surgeon regarding logs. Of course these need to be seasoned before you burn them, but that is easy to do yourself if you have the space, or tree surgeons often season logs themselves.
You could also approach a local joiner to see what they do with their off cuts and use these as a fuel source, or, if you are feeling adventurous, collect wood from
Comments