The Charnwood C-Four Stove? 5 reasons to choose it!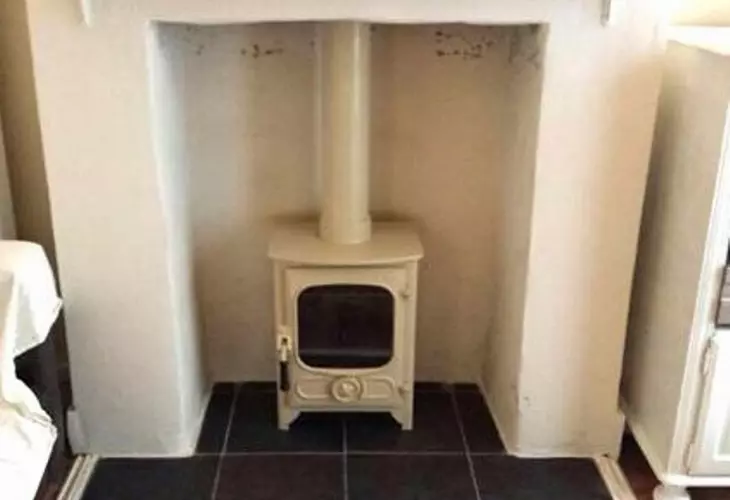 If you are going to invest in a woodburner then you might as well choose one that not only saves you money on fuel bills, but looks good. So here are our 5 reasons to choose the Charnwood C-Four Stove:
1. The Charnwood C-four is a slim stove so fits most openings.
At only 416mm wide the C-four is one of the slimmer stoves on the market, and therefore would suit rooms where you are limited to space. We have yet to fit it in a flat, but it would be possible to do so, especially as the optional rear heat shield enables the stove to be fitted into very challenging areas. So if you are concerned as to whether a woodburner would be appropriate for your home then look no further than the C-four.
2. The Charnwood C-four is a beautiful stove.
And that is one of the main reasons why this woodburner continues to be so popular. It is quite simply a stunning stove. In addition because it comes in so many colours it will look fantastic whatever your room looks like. The C-four has clean lines, a contemporary feel (without being so modern that it won't look good in a more traditional setting), and with Charnwood's latest technology you will always have a clear view of the fire. This means that the stove looks good when it is not being used, but once it is going it really comes into its own.
I know that some people prefer the look of an open fire, but really there is no contest with the C-four when it comes to efficiency. This stove is 78.3% efficient and installed in the right room will not only keep you cosy (it has a heat output of 4.9kW), but with the door open will heat up other areas in your house as well. And for a small price you can add a back boiler to the stove, which will really make a difference to your fuel bills, and will help the stove to pay for itself.
4. The Charnwood C-four is simple to control.
This British built stove has been cleverly engineered so that it has a single air control that facilitates clean burning. And it is cool-to-touch so that reloading the stove is safe. All in all this is an easy to care for woodburner (or multifuel) stove. Light it and then let it do its job!
5. The Charnwood C-four is affordable!
This stove comes at the superb price of only £780, which is great value for a woodburner. With its range of stands and colours we can see why this stove is one of our best sellers, mainly because you get a great stove for your money.
Comments