What is the Bradley Smoker?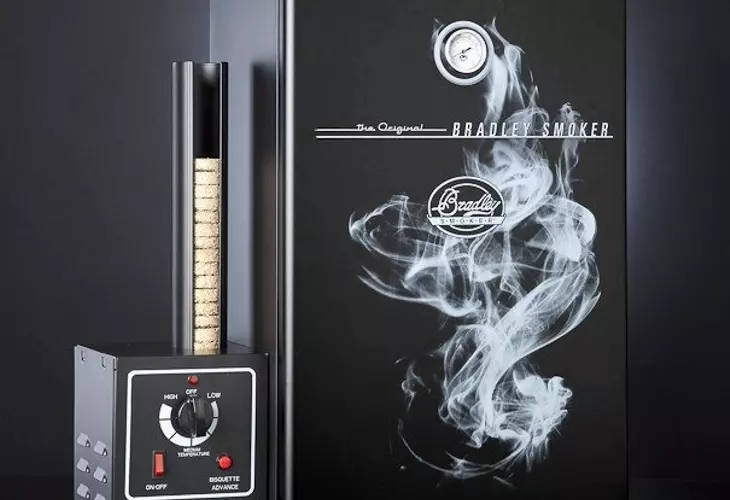 The Bradley Smoker is ideal if you want to add a new dimension into your cooking. But if you are not a foodie then you might be wondering what is a smoker if it's not a person who is addicted to nicotine?!
There are two ways to smoke food: hot or cold, and the Bradley Smoker (recently featured in the Good Food Magazine) is ideal for getting perfect results.
Hot food smoking is quite different from barbecuing because it uses indirect heat and smoke to bring out the flavour of the food. It also takes a long time because the cooking process is very slow at around a temperature of 100°C. So you are normally looking at over 12 hours to cook food, but by using flavoured bisquettes (made of wood chips) the food will be tender and taste delicious.
Cold smoking is quite different as the food does not get cooked, but is rather cured. Think of smoked salmon and you'll know what I'm talking about! And by using your flavoured wood chips you can enhance the taste of the food, which doesn't have to be fish, but could be ham, turkey, beef, lamb, bacon, or even octopus!
At Bradley Stoves Sussex we have the Bradley Smoker on sale for only £393.60, which will open up a whole new cooking experience for you.
Comments