We're going to Camping World Horsham on July 12th and 13th!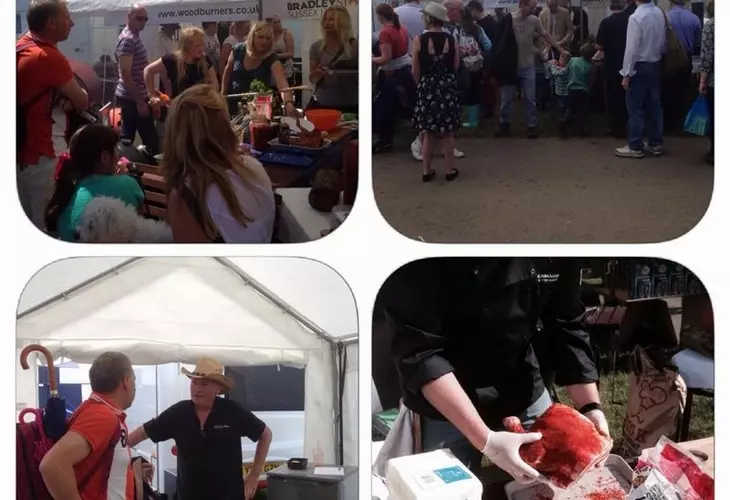 Following the roaring success of our stand at the South of England Show we will be exhibiting again at Camping World in Horsham, West Sussex on 12th and 13th July!
Boy did we have fun at Ardingly rustling up treats for those at the show. We put our Kamado Joe through its paces and delivered tasty samples of chicken, pork and duck! Cornelius, our Chef, spent his time barbecuing, baking pizzas, and demonstrating the delights of the Bradley Smoker! It was a fabulous few days and we're hoping that we'll be able to recreate some of the culinary delights at Camping World in July!
During the weekend we'll be demonstrating the Forno Cupola pizza oven and showing just how delicious wood-cooked food can be. The Cupola is a ready to use oven and produces some of the best pizza around. And it's not just a pizza oven, but can be used for a range of foods from steak to vegetables, so perfect for these beautiful summer evenings that we are currently experiencing.
We've also decided to bring the Bradley Smoker along with us so that you can see how superbly it produces smoked food. This is a fantastic piece of equipment as it comes with its own smoke generator, and can produce cool smoke for up to 9 hours! We are so excited about showing you just what can be made in it, and are hopeful that you will be inspired by it.
So why not pop down to visit us at Camping World in West Horsham, West Sussex? We'll be giving out samples of food over the weekend of 12th and 13th July and hope that we can convert you to the joys of wood-fired cooking.
Comments