Quick Cooking Wood Fired Pizza Oven from Forno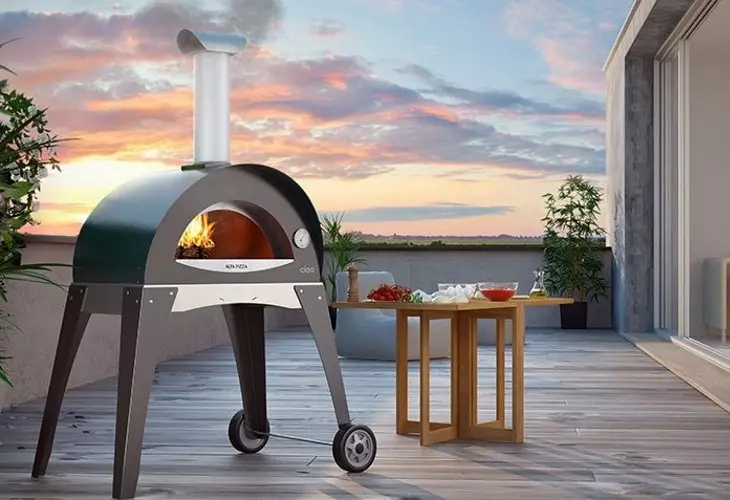 If you are thinking that cooking on a wood fired pizza oven would take forever, then think again! The Forno Ciao from Bradley Stoves can be ready to go in just 10 minutes, and with the ability to cook up to 30 pizzas an hour, then it really makes al fresco cooking simple!
Why have a Wood Fired Pizza Oven?
Well very little compares to the glorious taste of food cooked on wood. And the Forno Ciao opens up an endless opportunity to try out your culinary skills. From bread to lasagne the dome shaped oven makes food taste moist and delicious.
Wood fired ovens are also very economical as you only need a small amount of wood to be able to start cooking, and with flavoured wood around you can alter the taste of the food significantly.
Is Cooking on a Stone Safe?
Of course! The heat of the oven kills any pathogenic bacteria that might be lurking so there's no need to worry about poisoning yourself or your guests!
What's the Food taste like?
Well Bradley Stove's Director Steve cooks with his Forno pizza oven most nights and tells us that there is nothing like it. Also it encourages the family to move away from the t.v. when eating and make dining together an event rather than a necessity!
Why the Forno Ciao?
We like it because it is small and can be moved around. So it would suit a balcony as well as a courtyard or patio. It is very versatile and affordable.
If you'd like any more information please call us and we will be able to help you.
Comments