Chimney Breast Creation for Wood Stove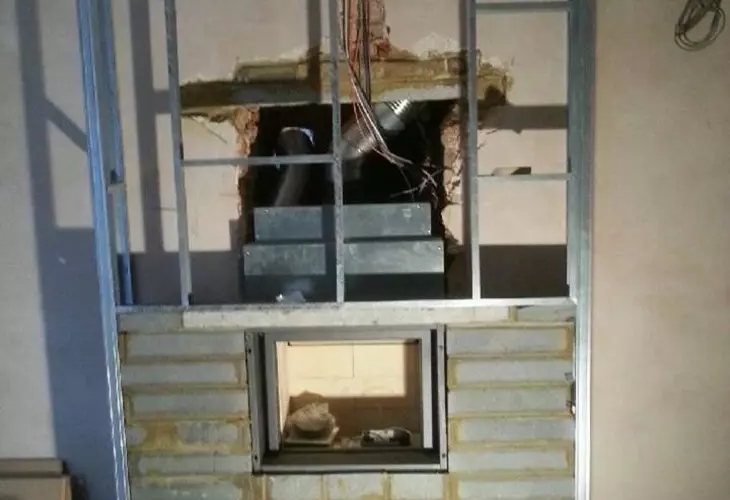 Many of our clients at Bradley Stoves Sussex Ltd want a chimney breast created to really show their stove at their best. A chimney breast also adds a focal point to a room and can transform a space from bland to interesting.
This week we have started the build of a chimney breast to house the Stuv 21/7. By using blocks and metal stud work we have created a neat breast that houses the insert Stuv stove perfectly. The brief from the customer was that the heat ducting was to be taken outside the house through the rear wall and we insulated the area with Rockwell and fire boarding that was fitted from the floor to the ceiling.
Ensuring that stoves are not only installed properly, but also look good insitu is just one of the professional services offered by Bradley Stoves Sussex. That is why we have clients such as the National Trust. We are also currently working for several property developers who want to provide their new homes with beautifully fitted wood stoves to improve the home's value.
If you would like to have a wood stove fitted, but aren't quite sure how it could fit in your home why not give us a call and see how we can help you.
Comments