MasterChef Winner Cooks up a Feast at the Horsham Outdoor Centre this Saturday!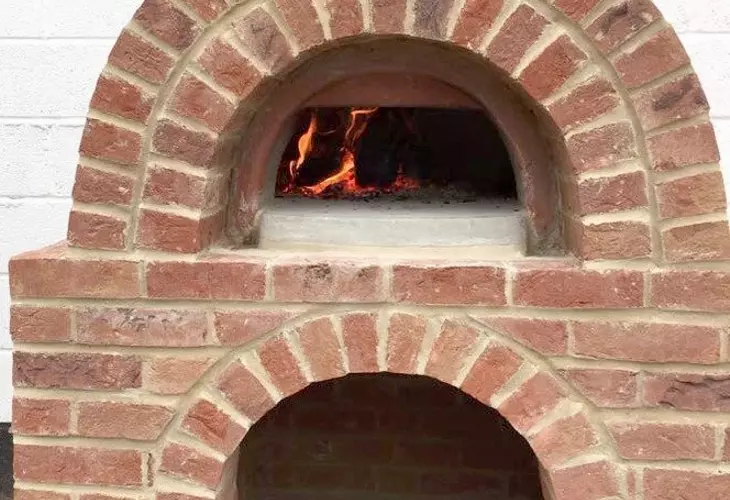 MasterChef winner Steve Edwards will be cooking up a treat at the Horsham Outdoor Cook Centre, Slinfold near Horsham on Saturday 4th April between 9.30am to 2.30pm.
Steve Edwards, from South Lodge Hotel, Horsham will be joined by the South Lodge's Executive Chef, Lewis Hamblet, to show how wood-fired pizza ovens can turn the humblest vegetable and lean cut of meat into a mouth watering masterpiece in a few simple steps. And you are invited to come along to sample the fare and see how al fresco dining can revolutionise your life!
The Horsham Outdoor Cook Centre is the brain-child of Steve O'Reilly, owner of Bradley Stoves Sussex Ltd. An ardent al fresco chef he has spent the past couple of years relaxing in the evenings making delicious treats for his family on his wood-fired pizza oven.
"There's nothing better than chilling out after a hard day at work with a glass of something and the aroma of food cooking in a wood-fired oven", Steve said.
"It is the ideal way to unwind, and create food that tastes superb without very much effort," he continued. "With today's demands on the family, and time being spent as a family being eroded away, I've found that the wood oven provides a more gentle rhythm to our evenings, giving time and space to chat and listen without being rushed."
"Cooking with a wood-fired oven can be daunting, but not only will Saturday help show what can be done with this type of stove, but we are going to be running classes on how to make the most of the ovens that we sell".
"Currently we have Kamado Joes, Alfa pizza wood fired ovens, and a variety of other ovens that will suit any garden, so there really is something for everything!"
If you'd like to find out more please come to the grand opening on Saturday 4th April and see just how exciting cooking on a wood-fired oven can be.
Comments