Horsham Outdoor Cook Centre Opens on 4th April 2015!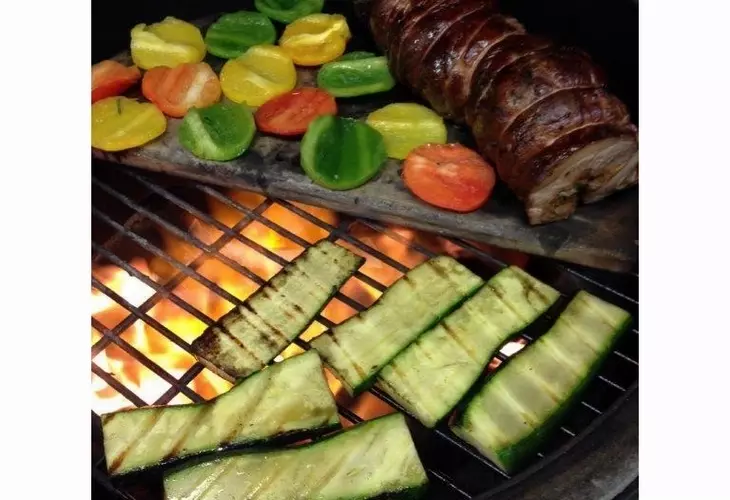 Horsham Outdoor Cook Centre is Bradley Stoves Sussex's new venture and will be opening its doors on Saturday 4th April 2015. To celebrate this exciting new venture Masterchef winner, Steve Edwards, will be cooking on our wood-fired Kamado Joes and Pizza Ovens.
If you've not discovered the pleasure of al fresco wood-fired cooking then come along and find out just how amazing the food tastes! We are so excited to be having Steve Edwards join us, as he will be demonstrating just how to make mouth watering delights on our range of outdoor barbecues and ovens.
Bradley Stoves Sussex have been supplying woodburners for many years now, but over the past few years we have fallen in love with cooking al fresco on wood stoves. Therefore we will be sharing with you our passion for wood-fired cooking and will be showcasing a large range of Italian woodfired pizza ovens, controllable outdoor cookers, barbecues, the Bradley smoker range, and a selection of cooking chimneas. And on Saturday 4th April you will be able to see just how exiting al fresco cooking is.
As part of helping our customers to improve their culinary skills we will be offering cooking courses and workshops later this year to show people how to create professional dishes of their own using wood-fired outdoor cookers. With input from another top chef, Lewis Hamblet, Executive Chef at the South Lodge Hotel in Horsham, we will be giving step by step recipes on how to achieve stunning results on your wood-fired barbecue. Each recipe is easy to follow and you will amaze your friends and family with the food that prepare.
Come and join us on Saturday 4th April and see why al fresco cooking really is the answer to enjoying summer.
Comments