Charnwood C-Eight Stove Now Available!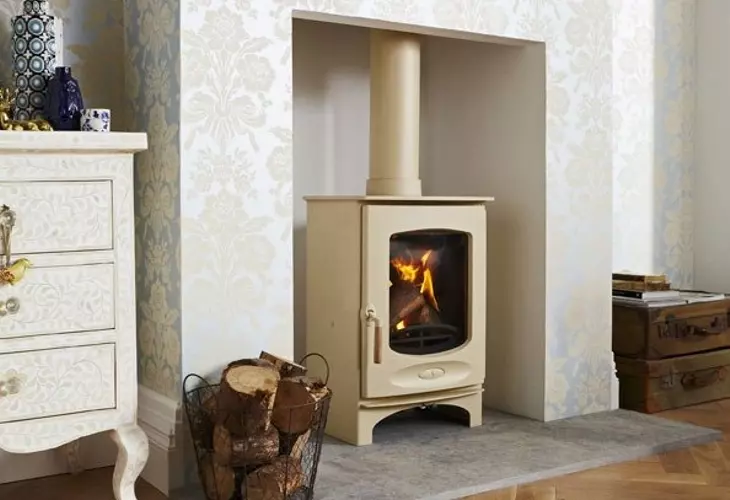 The Charnwood C-Eight wood stove is one of the newer stoves from Charnwood. This British made stove is not only beautiful, but highly practical as it produces a heat output of 8.3kW and is 75% efficient! With such a stunning design this wood stove would look good in either a traditional or modern home and at only £1200 it is a real bargain.
The reason the Charnwood C-Eight appeals so much to me (and now that I've seen it I want one!) is because there is the potential of harnessing the heat to run hot water or a couple of radiators without ruining the purpose of the stove in the first place. The Charnwood flue boiler really does help to reduce fuel bills, and with the cost of gas and oil rising this is worth considering. It is the biggest of the C-series but if you have the space for the stove it is an excellent price when you compare it against some of the other wood stoves with the same heat output. And with the choice of colours the C-eight stove would be a strong focal point in any room.
We also offer the flue liner that goes with the stove and currently are offering a free Carbon Monoxide monitor with every purchase.
For more information on the Charnwood C-eight view it online or visit our showroom in Horsham, West Sussex.
Comments