Aga's Little Wenlock Stove has Timeless Appeal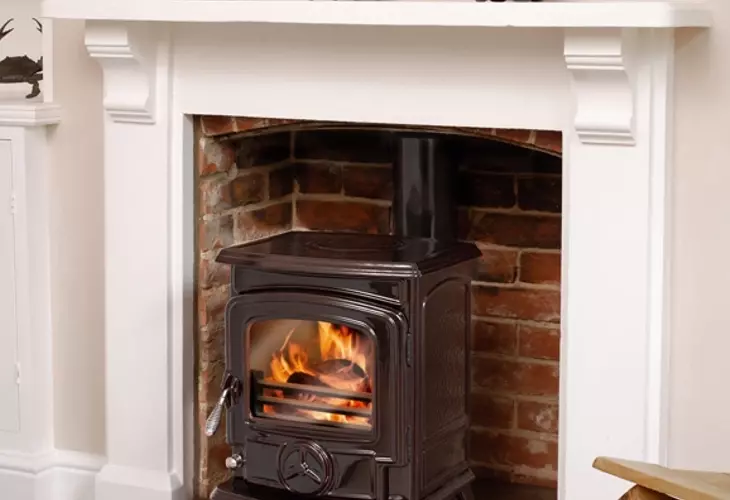 The Little Wenlock Stove from Aga is a beautiful wood stove that can also be used to burn multifuel. The Little Wenlock has timeless appeal with its clean lines and carefully crafted handle. Highly efficient the compact design of The Little Wenlock means that it can be installed into any setting and works particularly well in smaller rooms and apartments. The wood stove has a superb heat output at 5.7kW, and is deceptively powerful considering its size.
As with every wood stove from Bradley Stoves, we pride ourselves in having full knowledge of what wood stove would suit each setting. It is good to get advice before buying a wood stove to make sure that you buy the right size stove for your fire place or opening. We can help you with this, and certainly The Little Wenlock will fit into most hearths because of its size. However, you might find that you would be better off with a different size wodburner, so do feel free to call us if you wish to have some more information about which wood stove would be best for your home.
Despite the beautiful weather this is the ideal time to buy a wood stove to make sure that you are warm this winter.
Comments