Affordable Quality Wood Stove for only £561.30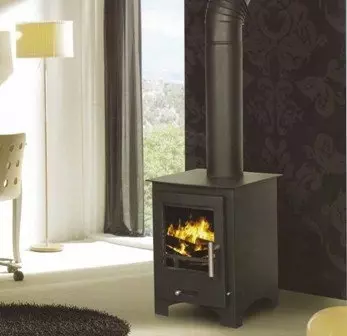 The Bronpi Oxford wood stove is a stunning quality stove that is built to last. Not only is it aesthetic, but will keep you warm and toasty through the cooler evenings and winter. Bronpi make exceptional wood stoves and at only £561.30 you will not be disappointed with your purchase.
The Bronpi Oxford wood stove has a heat output of 5kW and would be suitable for smaller lounges, kitchens, dining rooms and offices. The Oxford is a truly beautiful stove with clean lines and superb styling. It would look wonderful in both a traditional or a contemporary setting and it can be used as a multi-fuel stove if required.
With the economic climate still looking dismal, and energy prices rising, instaling a wood stove is an ideal way to beat the recession. They are cheap to run, and far more efficient than the open fire at warming a room. And, of course, they do look lovely. There is nothing more welcoming in the evening than a warming fire, and Christmas is even more special when the wood stove is going. Installing a wood stove does improve the aesthetics of a home, making a strong focal point in any room. That's their beauty. Not only are they practical, but wood stoves are now extremely appealing visually.
So if you are looking for an affordable wood stove, that will last then why not consider the Bronpi Oxford wood stove.
Comments