A Woodburner as opposed to a Multifuel Stove - which should I choose?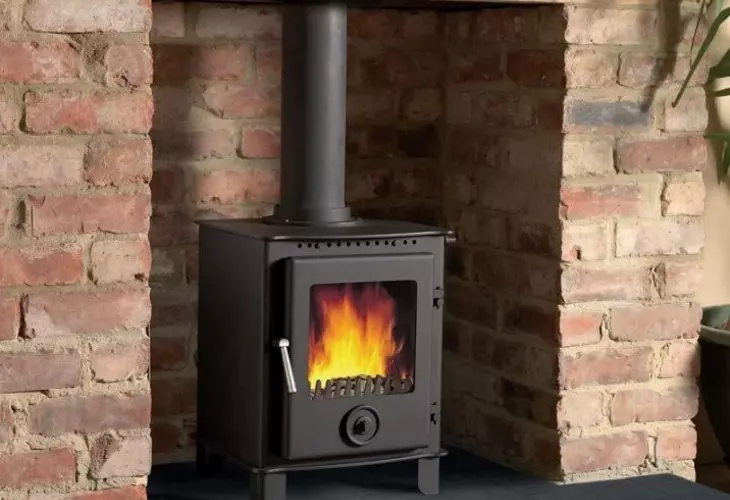 What are the advantages and disadvantages of a woodburner versus a multifuel stove?
A woodburner and a multifuel stove look the same from the outside, but generally a wood burning stove has no grate. As wood burns best on a bed of ash, taking it's air from above and heat from below, having a grate can optimise the performance especially for overnight burn. So you will still have remnants of a warm fire in the morning, which you can quickly get going again if you wish. Wood can also be sourced from a number of locations, and as long as it has been seasoned will burn beautifully.
A multi-fulel stove gives the option to burn either smokeless fuel or wood. Smokeless fuel burns best with no ash under it and air from below. Because of this there is a grate and ash pan to remove the embers. It is best to remove coal embers from below the grate to allow for air and to stop any fusion (weakening of the grate through hot embers burning through both sides). If burning wood some grates take a long time to build up ash so take advice before you buy (we are more than happy to help you at Bradley Stoves, Sussex with this). There are three main types of multi-fuel grates. These are fixed grates (usually straight bars with holes in), riddle grates with slats (these grates rotate to move the embers and grates that close completely for building up ash when wood burning), or open grates, but these do need a little work with a poker from time to time to keep them burning efficiently.
With a multi-fuel stove you will generate twenty more times ash than with a woodburner. That means that you'll need to be happy to empty it more regularly - at least once a day. However, the fuel generally burns hotter, so that might be an advantage if you want to have a stove running as efficiently as possible.
There are some areas that are designated as smoke free zones, but today's woodburners are 80% efficient and so burning wood instead of smokeless fuel shouldn't be a problem. So it really is down to you which stove would suit you best. For me there is something very attractive about a wood pile in a garden, but finding somewhere to store bags of smokeless fuel doesn't quite have the same appeal, unless you have a cellar.
We are always happy to help you with your decision making process so please feel free to visit us or call.
Comments