Why Inset Wood Stoves are Proving So Popular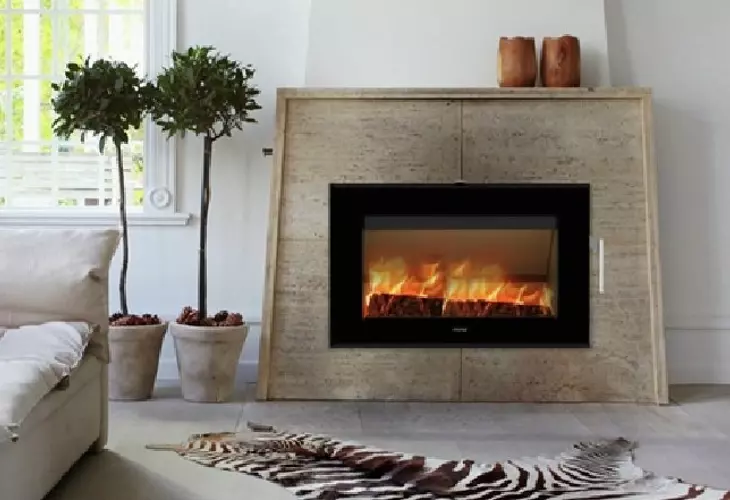 With the recession biting even harder than most of us expected the days of scanning the property pages for the house of our dreams has gone for the time being. Instead you are probably more like me and wondering how I can give my home a new look, whilst saving money. It is true that woodburners have become more popular in recent months, and wood stove manufacturers are responding accordingly, designing woodburners that not only look good, but are extremely efficient.
An inset wood stove really does add glamour to the home, and doesn't have to break the bank as they start from as little as little as £850. I am currently considering the The Morsø S80 insert wood stove because it not only looks gorgeous, but has a heat output of 7kW, which will easily keep my dining room warm. It's not the cheapest woodburner availalbe at around the £1750 mark, but it certainly will add value to my home, keep my dinner guests happy (particularly as we are still feeling chilly during these cool April evenings), and provide a superb focal point. It is difficult working in a woodburner showroom because there is just so much choice, but Morsø do make excellent stoves and the S80 is particularly beautiful
I am not the only one that is being drawn to inset stoves. Inset woodburners are currently proving extremely popular here at Bradley Stoves, Sussex. We think they're success is primarily due to the aesthetics and efficiency of the stoves. For the more modern home they are ideal, and of course give a natural flame pattern compared to gas inserts. At our showroom here in Slinfold, West Sussex you can see inset and free standing woodburners working and so feel free to come and visit and choose a fire that you like. We will of course give you guidance on what would work best for you and as expert installers can guarantee that we will install the stove safely. And perhaps you can help me make my choice on how to give my home a fresh new look.
Comments