Carron Enamel Multifuel Stove looks beautiful in Cream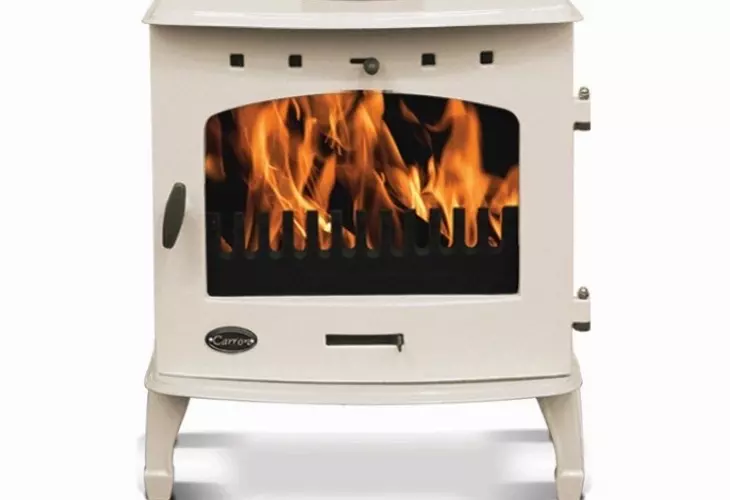 The Carron Multifuel Stove is a stunning multifuel stove that would suit any room. Available from woodburners.co.uk for only £810, this stove is worth investing in.
The Carron Multifuel Stove is ideal for burning wood, coal or smokeless fuel. With a cast iron exterior this stove will retain heat for longer and with an output of 6.7kW this beautiful wood stove will keep most rooms warm.
"The Carron Multifuel Stove is a popular multifuel stove," said Steve O'Reilly, MD of Bradley Stoves, Sussex.
"It looks good in both a contemporary or traditional setting and the cream colour helps to maintain a sense of tranquility and calm."
"With the modern air wash system that Carron has designed into this stove you'll always be able to enjoy the patterns made by the flames because the glass will always stay clean."
"We've installed the Carron Multifuel Stove in barn conversions and extensions, and are always pleased with the finished product."
At such a superb price this is a stove that will add impact and warmth to your home and will keep you in comfort for many years to come.
Comments