Stay Warm this New Year with a Wonderful Woodburner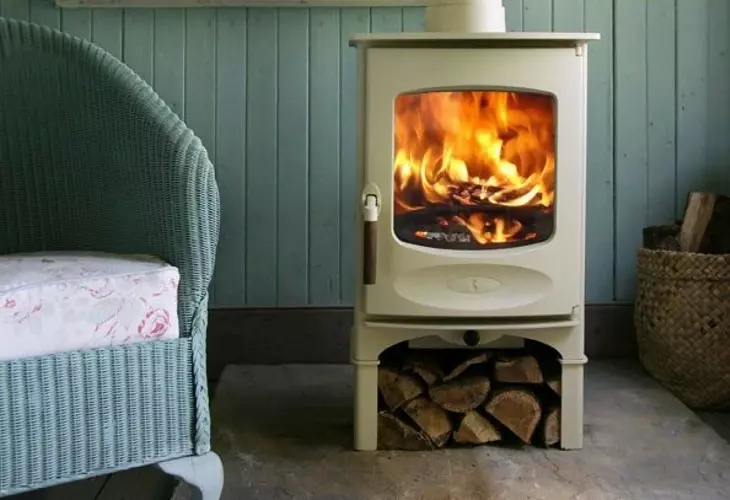 I am not sure what the weather is like outside your window, but here it is horrid! We have gale force winds and driving rain and I am feeling decidedly chilly just looking outside! It's my first day back at work today after the wonderful Christmas break, but I am already gazing at the calendar and wondering how many more days it is until we start to see the first signs of spring. However, on the bright side, I do have an excuse to use my woodburner each day! Also we have been monitoring our gas usage and have seen a significant saving with the woodburner going during the day and evening. Not only does the house look welcoming, but the underfloor heating has kept us warm and the hot water flowing!
So what type of wood stove would suit your home? If you are looking for something modern then what about an Aduro Danish Wood Stove? These woodburners are developed with the most modern combustion principles and tested in co-operation with the Danish Technological Institute. They also look stunning and would be a welcomed addition to any more contemporary setting because of their clean lines and beautiful styling. These wood stoves start from as little as £665 and produce between 3 and 9kW.
For a more traditional woodburning stove then the Hunter range might be for you. The Hunter Herald 14 is a highly efficient multi-fuel stove that can generate an output of 15kW. With their choice of single or double doors, and the ability to add a back boiler, these stoves are an excellent investment and will keep you warm not only this winter, but also over the next 25 years.
If you would like a combination of both a modern and traditional wood stove then the Charnwood C-four is perfect. With an output of 4.9kW this stove would be perfect for the home or office and is a bargain at only £708. The wood stove can be used as a multi-fuel stove and comes in a range of colours and has the option of a flue boiler.
So to keep yourself warm this winter why not fit a woodburning stove and enjoy evenings cosied up by the fire.
Comments