Santa Firescreen for Wood Stoves and Open Fires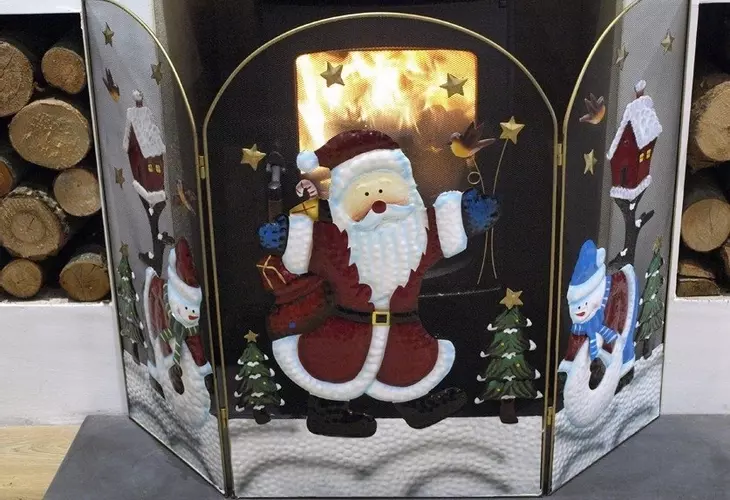 I don't know about you, but this weekend I have planned an expedition to the dark recesses of my loft! It's an annual event that takes place on Advent Sunday in our house, where I go in search of our Christmas decorations and accessories. There will be a large glass of mulled wine ready for me to drink by my woodburning stove to celebrate this successful mission! Making a home festive is no mean feat, and all who undertake this role each year deserves to be appreciated by the family that they serve.
In our house no one else is allowed to dress the tree, but having procured various complementary Christmas accessories over the years the kids are permitted to decorate the kitchen and living rooms. One of my favourite areas to dress is my oak mantelpiece. This looks lovely when my Woodwarm woodburning stove is roaring. The white fairy lights, greenery, candles, and baubles make a fantastic display above the woodburner and makes my lounge look warm and welcoming.
It is the Jolly Santa Firescreen which is the piece de resistance when it comes to making my home festive at Christmas. It brings a smile to all who visit and adds that festive touch as well as being practical when younger children are visiting. At only £49 this Christmas Fireguard will bring a smile to your visitors year in and year out and will become a traditional piece to make your home Christmassy.
We have two types of Christmas Firescreen that are both beautiful and fun. These are now available to buy online form woodburners.co.uk.
Comments