Westfire Multifuel Stove makes a Stunning Addition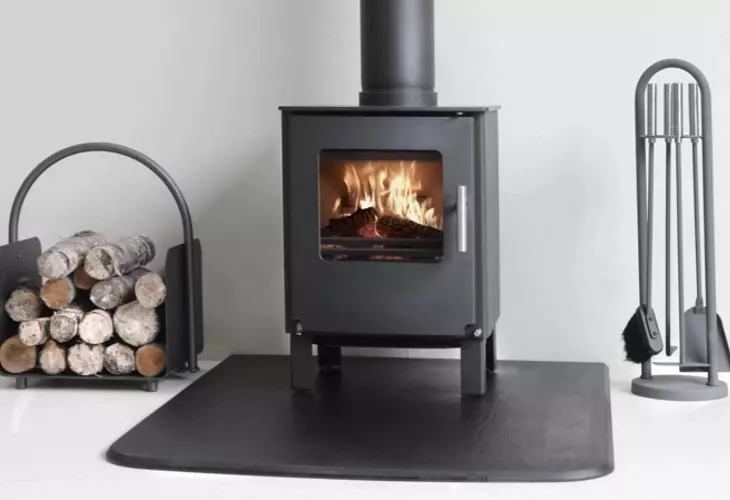 Westfire certainly know how to make gorgeous contemporary multifuel stoves and woodburners. This Danish company manufacture their wood stoves using the finest traditions of craftsmanship and because their stoves incorporate the latest combustion technology, economical and clean combustion is guaranteed. Westfire's stoves are available with top or back flue outlets, making them suitable for new and older buildings alike.
The Danes have always had a love for fireplaces and wood stoves. Danish-made wood burning stoves are built on age-old traditions and they excel in terms of both design and functionality. Since the first energy crisis of the 1970s, Westfire have been designing attractive wood burning stoves, convection stoves and fireplaces where the focus has been on design solutions, environmental considerations and fuel economy.
Westfire Stoves have also been designed with style in mind so that they are not only extremely functional, and will certainly benefit your heating costs, but they are simply stunning to look at. Long gone are the days of large and ugly woodburners with blackened glass. Today's wood stoves and multifuel stoves are beautiful with clean lines and technology to ensure that the glass stays clean at all times.
At woodburners.co.uk we have the Westfire Series Multifuel Stove for only £726, and with winter approaching this is definitely a great stove to consider if you are on a budget.
Comments