Woodburner or Open Fire? What to choose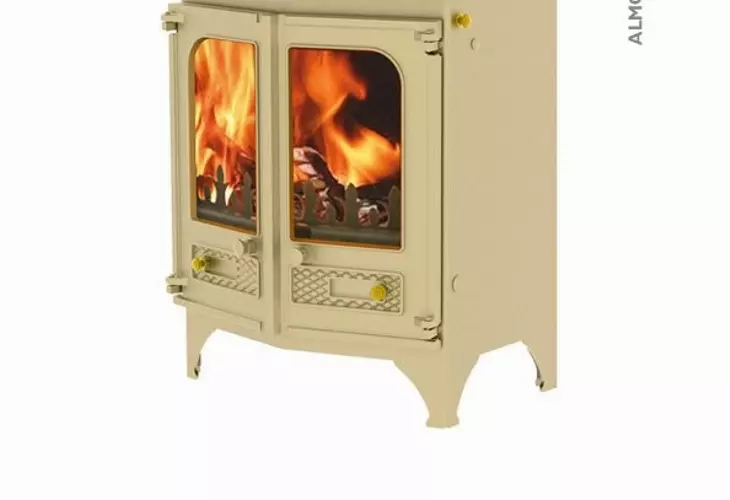 As summer draws to a close and the nights are closing in you may well be considering opening up a fireplace, or putting one in. Of course you will then be asking yourself what is better a woodburner or open fire?
Pros and cons of open fires
So let's look first at the pros of having an open fire
One of the main advantage of the open fire is aesthetics. A roaring open fire looks gorgeous and welcoming.
Another advantage of the open fire is cost. You will not have to spend much money to buy a grate and then you are pretty much ready to go!
You can also cook over an open fire quite easily, so if there's a power cut, and you have got yourself the right kit, you can make tea, bake bread and cook stew!

So set up is cheap, and the look lovely. However, this is where the pros come to an end unfortunately. So let's look at the disadvantages of the open fire.
An open fire is highly inefficient at around 15% - 20%. Most of the heat goes up the chimney so only the area in front of the stove stays warm.
As a result of its inefficiency the room can become smoky.
You must have a fireguard to prevent stray sparks landing on the carpet or floor.
You will use more fuel with an open fire and the ash will need to be cleared out every day.
Pros and cons of woodburners
Here are few advantages of having a woodburner:
It is highly efficient (on average 77%) and will heat a room and even other parts of your house easily.
You can heat radiators, hot water and underfloor heating with the heat that it generates.
They look beautiful, even when not on and today you can buy the right style of stove to suit your house.
They are simple to use and do not need to be emptied daily. In fact they burn better on a bed of ash.
You can leave them unattended and they are designed to be put on a low burn so that they can smoulder all night and be quickly heated up in the morning.
They use less fuel and can be used to cook on.
The main disadvantage of the wood stove is cost. Firstly there is the cost of the stove (although at woodburners.co.uk we have really affordable stoves such as the Almond Country 6 woodburner at £569.80) and then there is the cost of the installation (but this will depend on what type of chimney and fireplace you have).
The other disadvantage is that you do not get such an impactful view of the fire in the room when you first enter it. However, that could be argued because we have woodburners that have clear glass and give an outstanding view of the fire e.g. the Hetas Insert Woodburner.
So we would recommend a wood stove over an open fire, but at the end of the day it is down to personal taste.
Comments